Ok, before I tell you all about my life-altering trip, I just have to apologize for not being able to get online while being away and so the updates will have to be all at once!
I probably could've got online and updated you on my adventures, but to be honest.. I just didn't want to. I took myself completely out of my own reality and immersed myself into the various different Asian cultures I discovered.
:)

So, if you're ready.. I'll tell all!



First; Tokyo, Japan (Feb 27th - Mar 3rd)


As soon as we arrived we checked in and went straight to sleep! The flight was so long. You have no idea.
Next day we decided to explore and my first photo was this;


this made me happy. Her outfit just made me feel like I was really in Japan. It was a great feeling.

To be honest, we didn't do a great deal more. just a lot of general touristic things. I took an unbelievable amount of pictures and so did my brother! but heres a few to give you the basic idea of the trip :)






Mongolia (Mar 4th - Mar 8th)


Mongolia was beautiful. Extremely beautiful actually.
I didn't take as many pictures while I was there. it all was very tranquil and we both almost forgot to capture things which is a little annoying. The culture is beautiful, theres a lot of poverty but everyone seemed very content and there are camels almost everywhere, which was rather entertaining as they do the strangest of things, lol. My favourite place (see pictures below) was the peace bridge; it had an old, rugged feel but there was something very sacred about it, despite its lack of obvious beauty the local people still went to see it. so yeah, it was a very calming place to visit;






Cambodia (Mar 9th - Mar 14th)


Cambodia was amazing. It was very untouched, even the city felt extremely uncolonised. it was lovely. oh and you'll be happy to know that me and my brother took it in turns to take photos of each country/city, in order to save battery (low budget trip? hell yeah, lol) so this pictures, thanks to his dslr, are just beautiful.
In cambodia we really didn't know of many tourist places to visit and so we ended up just getting in taxis and exploring a bit, jumping off of recomendations from the locals, and generally exploring the unknown, which was a lot of fun. I ate a lot of very weird things! lol. and honestly, i think cambodia has the most beautiful people in the world. so.. i'll stop typing and let you see for yourself;
The cambodian border - I thought this was beautiful, a lot of pride. gave a good feel to the country :)



we watched this little girl play with this puppy for ages, and finally she got it to sleep so she could take it home. she let us take her picture too :)


no matter where we went, we saw a lot of families working. a lot of them don't go to school. but they seemed very content and happy. and it whenever we passed they'd stop and wave, which was very welcoming indeed!




Thailand (Mar 15th - Mar 19th)


Ok, firstly.. Thai food is the best! I mean we think we have good thai restaurants but you have no idea! Their flavors are ridiculous! It was lovely.


I thought it was important to take a picture of some of the monks we saw. because we certainly saw them in more places than just Thailand. But I was nervous to ask. but they were very nice, and didn't mind. I think they look so lovely :)


The Buddha was HUGE. I loved it. we walked to the top and yeah.. it was very surreal.






Amritsar, India (Mar 20th - Mar 24th)


Amritsar its worth going to visit. I think you should all try at some point in life to go. The Golden Temple is just breathtaking.. honestly. It's just beautiful. When we were there we just tried to ignore the fact that it was completely over run with tourists because I almost think that slightly took away the sacredness of it. but never the less it was beautiful. That was the highlight of Amritsar, and apart from that we didn't do a great deal. we went shopping at the local market which was fun! we tried so many different foods.. most of it I couldn't handle; so spicy! But yeah.. here are a few pictures :)






Nepal (Mar 25th - Mar 28th)


I'm so glad this was the last destination of my trip. I have so much to say about. I really wish i could've stayed longer.. three days was not enough but somehow we managed to do a hell of a lot!
Let me just take you through the pictures.. we took so many.. I'll just show a few! :)

Our porter at the riverside and son of the inn owner; Anish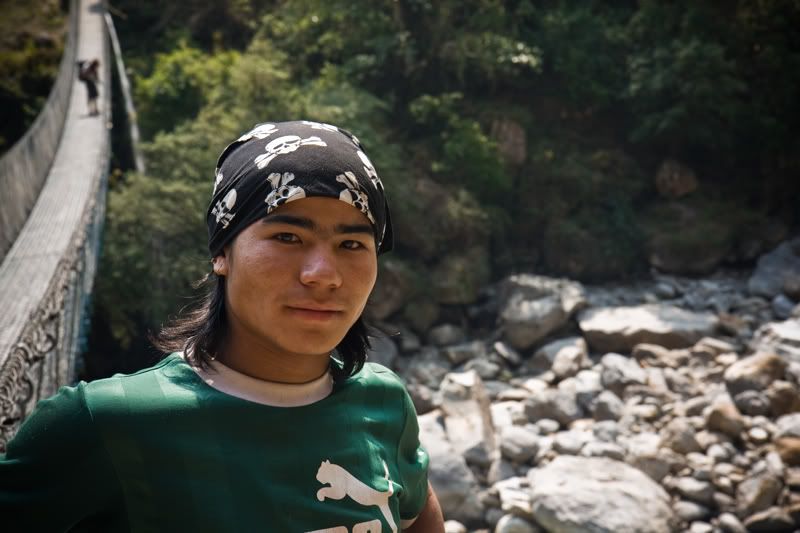 Sweetest little girl, ever. Daughter of the inn owner. She held my hand while crossing the bridge.. lol :)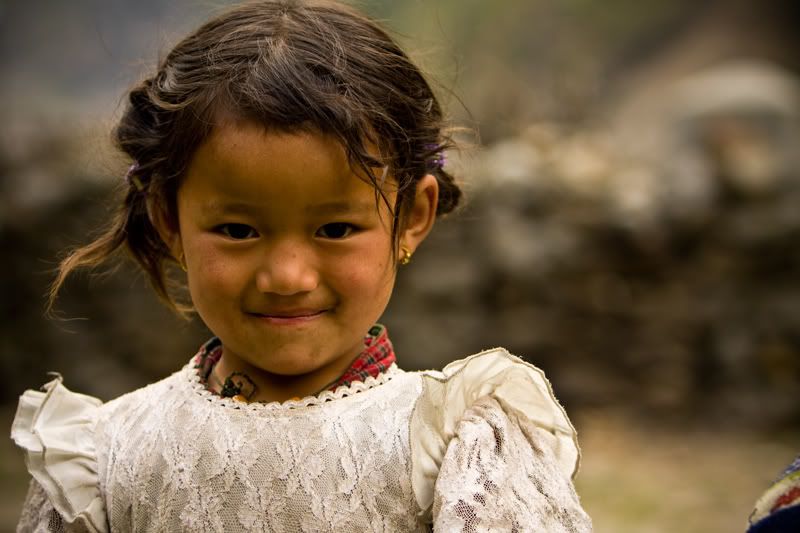 Our hotel "New Yak" I mean, if you say it with an accent it could be New York, a little reminder of home :) lol


Cute little monkey my brother spotted on th edge of the market. I actually didn't see it :( but they were everywhere! it felt very far away from home.


I did the Namaste (meaning hello) sign to this little girl and she did it so sweetly I had to make her do it again! and the smile is so cute lol, she was very shy! lmao, so lovely.


This little girl wanted the goat so badly she made us and her brothers chase and catch it for her. so in return I asked for a picture :)


In the taxi, enduring a huge traffic jam.


A waterbuffalo. there was also a lot of these around, used for various things.. mainly for farmers to carry things. apparently they're very gentle but I didn't get too close. lol.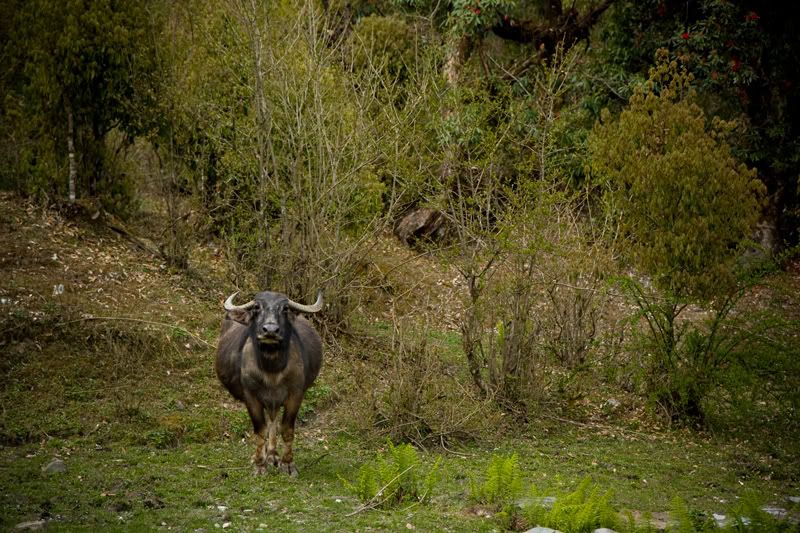 the woman stood for ages watching my brother take pictures. I liked her smile, I think it says a lot about the way she's probably lived. and she was more than happy for us to take a photo :)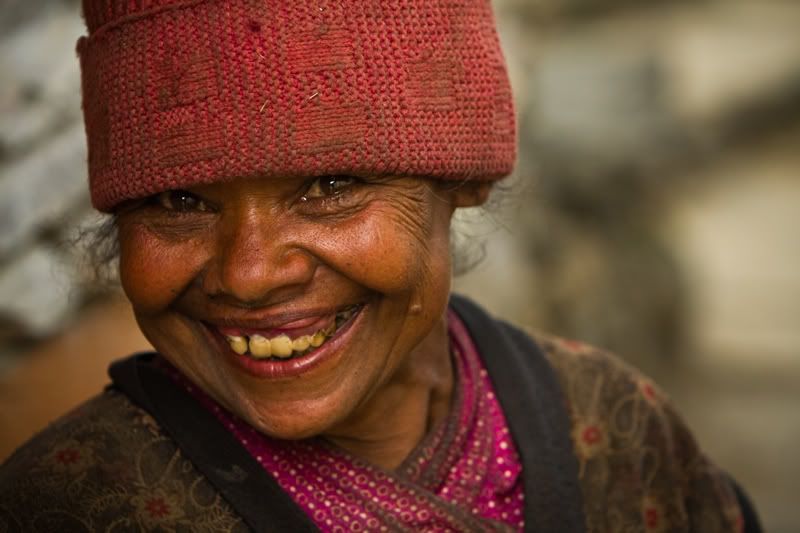 I love this picture. he rode past us and I just thought he looked so cool. and it was very surreal.. a lot of young people rode on horses like this.. not a lot of them get cars until they're about 25 - 30. Makes you think.. huh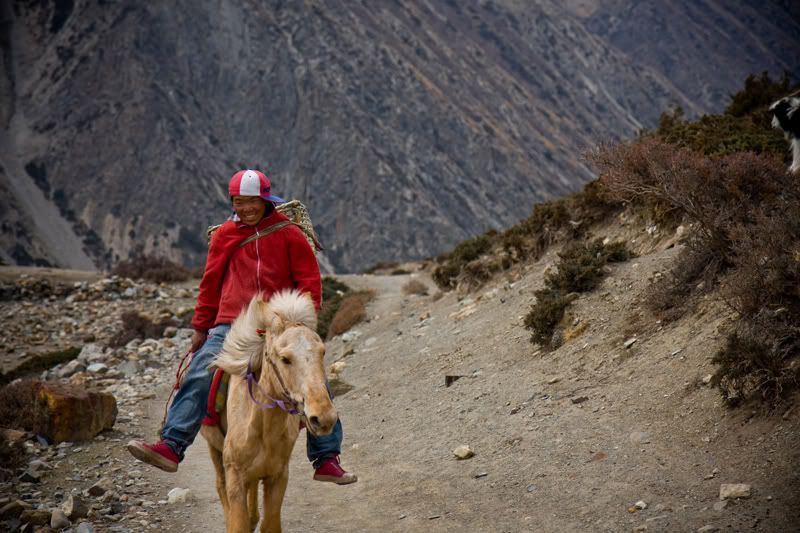 This was a very nice monk who directed us to a the best restaurant i've ever been too. He let me take a picture too. and his english was excellent! he told us a lot about the culture and about the lifestyle of monks. :)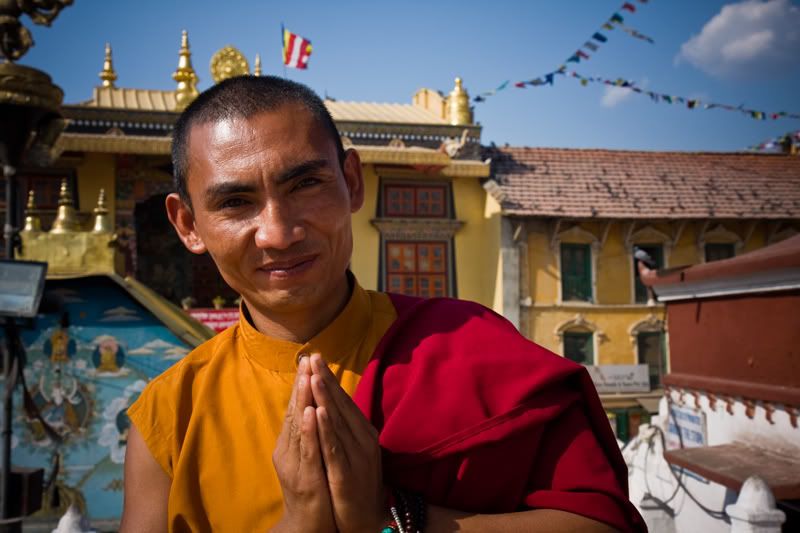 This last image really, for me, sums up my whole trip. It just screams culture difference and for me it was a very fulfilling thing to see. Hopefully you'll look at it and understand why;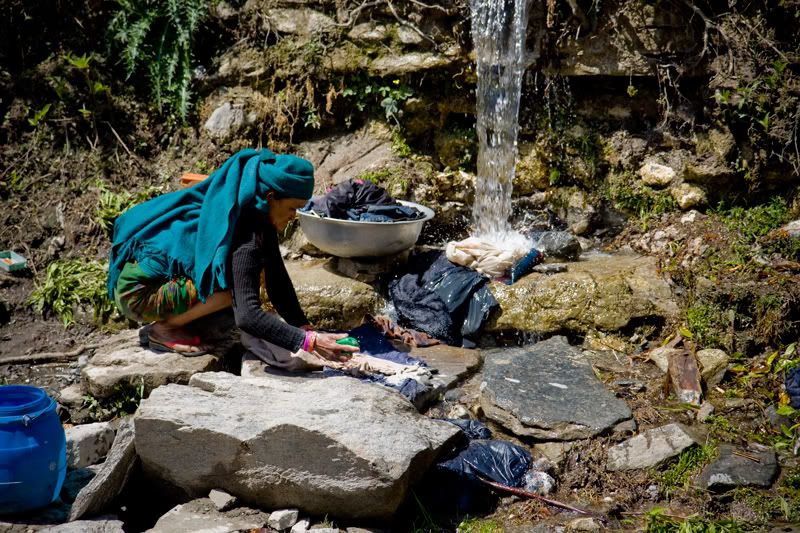 So, thats it.
Can't believe it's all over.
The best thing i've done so far in life.

I hope you enjoyed the blog.
If ever get a chance to go to any of these places; please do.

Love always, shea
x